Slide
You Dream Of Traveling ...

We Plan It Into Reality!!!
Slide
Enjoy The Beauty Of Nature !!!
Makes me

Realize

how much I haven't seen
A good stay gives good memories. So, we strongly believe in always arranging your stay in good hotels. This is the reason we have selected and contracted with leading hotels to make your travel experience great.
Delivering "World Class Service" is our top priority. We are committed to providing the best services to our customers exceeding their expectations and building our brand loyalty. Client satisfaction is our primary goal. Our team works tirelessly, provides smooth customer service, and delivers quick solutions to client's problems.
GoAbroad Happy Travels Pvt. Ltd. offers the best tour packages at a reasonable price. We provide high-end services in designing tour packages. Our customers can make their travel plans with the guidance of our expert travel planners by selecting the best tourist destinations around the world.
You should contact GoAbroad Happy Travels Pvt. Ltd. because :
We prepare your tour package by doing detailed research
We figure out timing
We customize the tour to make it economical
We give the best pricing
We create pocket friendly tour packages
Yes, you can contact our team to get the best tour and travel packages at reasonable prices while sitting back at your home in any part of the world.
Book a tour package without leaving your home
GoAbroad Happy Travels Pvt. Ltd. is on a journey to change ordinary trips into extraordinary ones by providing organized travel services in all directions. We aim to do our best and are committed to ensuring a customized dream journey for all our customers.
I had a marvelous time in our travels to Madagascar, Tamil Nadu and Kerela, I had just wonderful experiences.I loved the location of the Gorges Camp as I felt like it was only the time we got to see real and rural Indians and how they truly lived. The service was amazing and everyone was very attentive!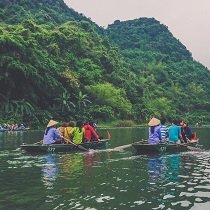 Miss Hera Khan
Just wanted to say many, many thanks for helping me to set up an amazing Costa Rican adventure! My nephew and I had a blast! All of the accommodations were perfect as were the activities that we did (canopy, coffee tour, hikes and fishing) We have such fond memories and can't thank you enough!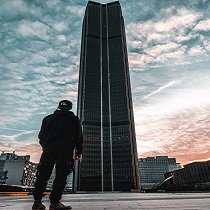 Mr. Rahul Kumar
I wanted to thank you very much for planning the trip to France for my boyfriend and me. It was amazing and exceeded my expectations! We had a wonderful time and were very pleased with the accommodations in Paris and Bayeux. Our private/small tour guides were fantastic! I appreciate all the effort to get us to the Eiffel Tower finally.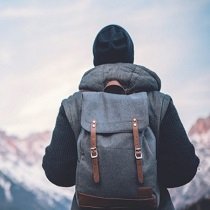 Miss Saumya